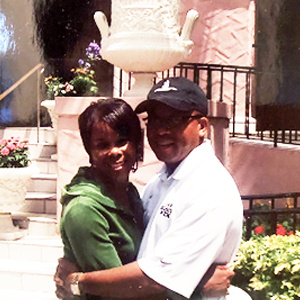 On May 4, 2010, Founder & CEO, John Haigler met the love of his life, Colette, at The Vinoy Renaissance Resort in St. Petersburg, FL. John and Colette's meeting was by chance, as John was a last minute addition to a Board of Directors' meeting and Colette was scheduled to be in another city. A true love story transpired, as the couple met for dinner, outings, and movies during their short stay in St. Pete.
Colette was scheduled to leave on an early flight,
but he asked her to stay... The rest is history! Their love story continued and John relocated to Dallas to build a life with his love. They wed on June 23, 2012. The Vinoy Renaissance Resort is such a special place for the couple and they found it fitting to pay homage by naming the company The Vinoy Group.
The Vinoy Group, LLC was established on November 26, 2018 with the mission of Creating Special Moments.
The Vinoy Group LLC.,
is dedicated to providing exceptional service and entertainment
for any and every client
10500 Little Patuxent Parkway #1603| Columbia, MD 21044
(214) 892-8167